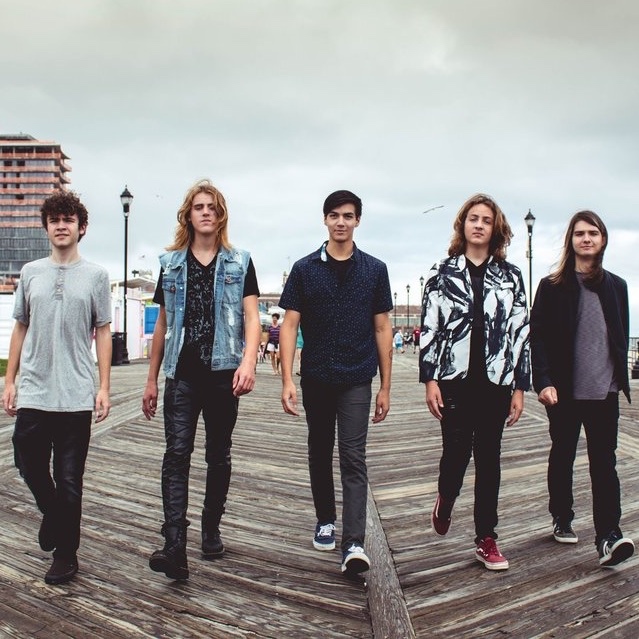 Vendetta Rose is a modern, hard rock band based out of Asbury Park, New Jersey.
A rift in the cosmos led to the teaming up of a group of talented young musicians ready to take the world on a rock and roll musical journey. Rising from the wreckage of several musical projects, Alec Demello, Nick Marrotta, Ryan Graci, Kyle Crowley and John Matlosz joined forces to form Vendetta Rose. Their blend of emotional lyrics, sweet melodies and powerful guitar driven riffs are from the heart and soul of real world experience. Though newly formed, the members of Vendetta Rose are no strangers to the stage having played major venues such as the Count Basie Theater, The Paramount Theater and the Starland Ballroom along with multiple appearances at many NJ venues including the Stone Pony, The Saint, The Wonder Bar, Dingbatz and The Brighton Bar. As well, members have had the privilege to share the stage and play alongside of musical luminaries such as Corey Glover and Doug Wimbish from Living Colour, Rob Trujillo from Metallica, Johnny Farina from Santo and Johnny as well as Rock Roll Hall of Famers Bruce Springsteen, Jon Bon Jovi, Eddie Brigati and Steve Van Zandt.
With musical influences that range from Led Zeppelin and Iron Maiden to the Foo Fighters and Aerosmith, the Vendetta Rose passion for music shines through their dynamic stage performance and the songs they write. Vendetta Rose is looking forward to releasing their first EP "Tilted Directions" March 2019.